Welcome to our website
To take full advantage of all features you need to login or register. Registration is completely free and takes only a few seconds.
Watch: New Heavyweight Boxing Champ Speaks Up For British People
Posted by: Frank Roman on: 11/29/2015 09:35 PM [ Print | 0 comment(s) ]
Your editor would like to see some pencil neck Marxist reporter accuse Mr. Fury of being a hater or a Nazi or something.
Manchester's own Tyson Fury, age 27, has taken the WBA, WBO and IBF world heavyweight championship titles from long-time champ, the Ukrainian, Wladimir Klitschko after a points decision in Dusseldorf on Saturday.
He is the first white British man to hold the heavyweight title since Bob Fitzsimmons in 1899. Fury has a great interest in politicis and sometimes shares his views online. In a video available on youtube he comments as below.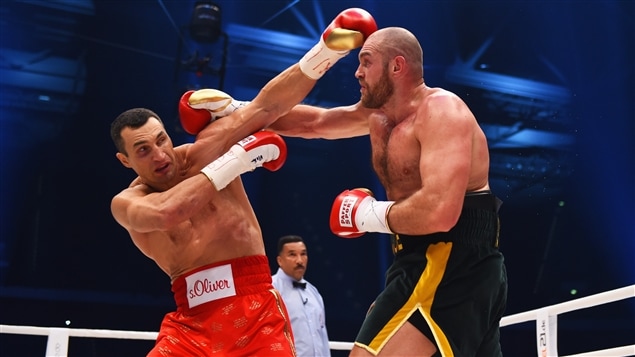 "Let's face it, we're letting thousands and thousands of immigrants in DAILY…. but yet we've got our own people here living on the streets homeless, they can't get anything, they can't get any money, they can't get help… whats going on? Whats going on Great Britain?! …

It's not so Great when we let our fellow brothers and sisters die on the streets who've been born and bred here then we let 50 thousand immigrants in, from wherever their from, crying poverty, then they're gonna blow us up! …

I'm big and brave enough to say it how it is, and I will say how it is!"
Video below....
Watch: New Heavyweight Boxing Champ Speaks Up For British People