Welcome to our website
To take full advantage of all features you need to login or register. Registration is completely free and takes only a few seconds.
VERDICT: Jury Awards Gibson's Bakery $11 Million Against Oberlin College
Posted by: Frank Roman on: 06/11/2019 03:34 AM [ Print | 0 comment(s) ]
A multi-generational bakery owned by White Americans was accused of "racism" when it stopped black students from shoplifting. The bakery sued and won, putting university Social Justice Warriors on notice.

Punitive damage phase to start next Tuesday (11 June), which could increase the damages to $33 million.
The Jury in the Gibson's Bakery v. Oberlin College case has reached a verdict.
According to our reporter in the Courtroom, the jury awarded $11 million. Here are the details: Allyn W. Gibson was awarded $3 million, David Gibson $5.8 million, Gibson Bros. $2,274,500. Next Tuesday there will be a separate punitive damages hearing which could be a double award (meaning tripling the $11 million to $33 million).
Meredith Raimondo
(She needs to hear from you. --ed.)
was held liable on the libel and interference with business relations, but not intentional infliction of emotional distress. By stipulation, the college is responsible for any amounts awarded against her, so she will not pay anything out of pocket.
We followed this case from the start of the protests, through the lawsuit process, and now trial. Here's my statement:
The verdict sends a strong message that colleges and universities cannot simply wind up and set loose student social justice warriors and then wash their hands of the consequences. In this case, a wholly innocent 5th-generation bakery was falsely accused of being racist and having a history racial profiling after stopping three black Oberlin College students from shoplifting. The students eventually pleaded guilty, but not before large protests and boycotts intended to destroy the bakery and defame the owners. The jury appears to have accepted that Oberlin College facilitated the wrongful conduct against the bakery.
NOTE: The exhaustive and comprehensive coverage of this trial by Legal Insurrection is too extensive to place here. Links and videos are numerous and thorough.

Please go to their site, below, to get everything you'll want to hear about this landmark case.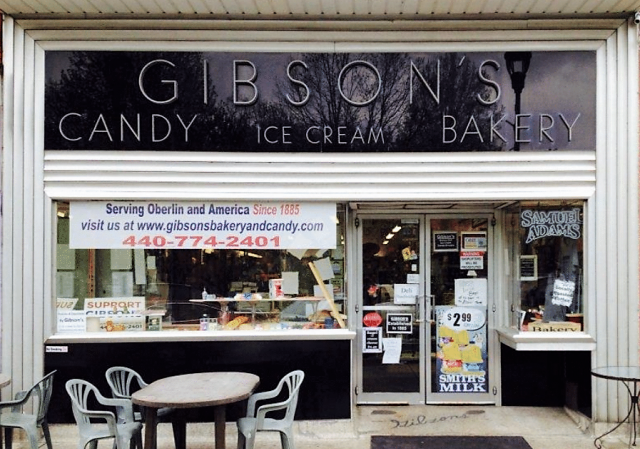 Source....
VERDICT: Jury Awards Gibson's Bakery $11 Million Against Oberlin College