Welcome to our website
To take full advantage of all features you need to login or register. Registration is completely free and takes only a few seconds.
Sign of the Times: Hope
Posted by: Frank Roman on: 11/17/2016 10:53 PM [ Print | 0 comment(s) ]
Quality nations don't make quality people, quality people make quality nations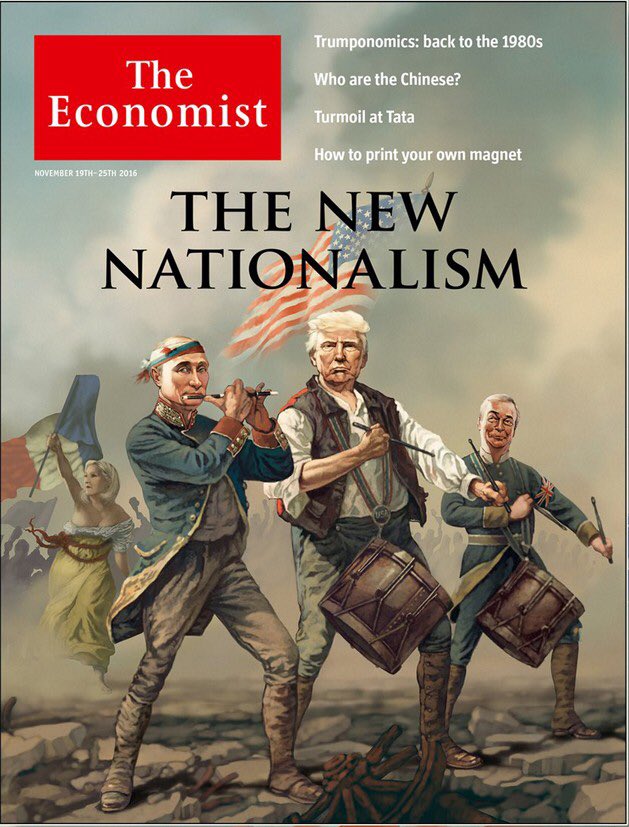 And I say to my people's masters: Beware
Beware of the thing that is coming, beware of the risen people
Who shall take what ye would not give.
Did ye think to conquer the people, or that law is stronger than life,
than men's desire to be free?
We will try it out with you ye that have harried and held,
Ye that have bullied and bribed.
Tyrants… hypocrites… liars!
Related Stories
11/13/2016 01:37 AM:
Sign of the Times: Progress For What It's Worth
by Frank Roman
When people understand you're not a pushover because you represent a righteously angry constituency.... https://scontent-atl3-1.xx.fbcdn.net/v/t1.0-9/15032674_1163406193694413_4944436632286574056_n....
11/08/2016 01:06 AM:
Sign of the Times: We Shall See
by Frank Roman
Our rulers despise Donald Trump's supporters as much as they hate him, and in their contempt for us they have declared war on half the voters in the United States. Sixty million Americans—almost a...
10/03/2016 01:23 PM:
Sign of the Times: All The More Reason For Trump to Win
by Frank Roman
VIDEO: Hispanic man films white woman being beaten over Trump yard sign. (In a healthy society these useless animals would have been hunted down by a group of righteously angry White men and punished....
08/09/2016 01:08 AM:
Sign of the Times: Liberal Hypocrites
by Frank Roman
Anti-White pro Black Lives Matter poodles like the very gay uber rich Anderson Cooper of CNN fame deserves a one way plane ticket to Liberia where he can commiserate with the descendants of his family...
07/08/2016 06:07 PM:
Sign of the Times: Indelible Lines
by Frank Roman
In our "freedom" we failed nature. https://pbs.twimg.com/media/Cm2y__-VUAAGcLs.jpg...
05/29/2016 03:42 AM:
Sign of the Times: Jewish Hypocrisy
by Frank Roman
Coming from the same tribe of shysters who promote White genocide for White countries and ONLY White countries. Pissed off yet? https://pbs.twimg.com/media/Cji8ElUXIAAJcDj.jpg:large ...
04/25/2016 02:16 AM:
Sign of the Times: Stupidity
by Frank Roman
Coupled with the ongoing influx of procreating mestizos and the propensity of blacks to sire multiple diversity units, we have to ask: Will Whites eventually be a protected minority? Will our women ge...
03/31/2016 06:20 AM:
Sign of the Times: Never Ever Forget
by Frank Roman
In this day and age, with non-stop media diversions coming at you from all directions, its important to remember and work against those who hold a false moral high ground -- wherever they may live and...
03/23/2016 11:47 PM:
Sign of the Times: Ordinary Jews Celebrate Brussels Muslim Attack
by Frank Roman
In the meantime they are well protected by the same kind of wall we need on the southern border as their fellow tribesmen in the media and academia call for more 'refugees' to be shipped here. The m...
02/10/2016 07:28 AM:
Sign of the Times: Regaining Control
by Frank Roman
Unless and until responsible Whites recapture our institutions, our media and our government we can expect this kind of obscene dystopian trend to continue. No, its not necessary to rear a child in th...