Welcome to our website
To take full advantage of all features you need to login or register. Registration is completely free and takes only a few seconds.
Republican Styled 'Conservatism' Is A Dead End
Posted by: Frank Roman on: 02/02/2015 12:17 AM [ Print | 0 comment(s) ]
"The fact is, if we shut down all immigration tomorrow morning (as some conservatives suggest) our destiny in the United States wouldn't be changed one iota. The tipping point of 2050 when whites become a minority may be delayed by a decade, but it's not going to change. Since the summer of 2011, the majority of births in the United States have been non-white. We have to grasp the very hard truth that our situation is not very workable as it is… That's why we have to go beyond conservatism right now, instead of 30 years from now when it's obviously unworkable.
"When you're in the position of the Boers of South Africa where there are laws supporting your dispossession, where the state sanctions the murders of your farmers and the expropriation of your land, you're not going to talk about tax cuts or about a gay marriage ban. No. You're going to talk about
the real issue, the survival of your people
. Although it's not as direct and will play out differently in America and may not be as violent, we're in the same situation as the whites of South Africa.
"The 'conservative America' approach isn't workable. You can lower taxes all you want, return to the Constitution… none of it will alter our destiny at all. We need to start thinking about long-term solutions for our people now, instead of 30 years from now when it's too late."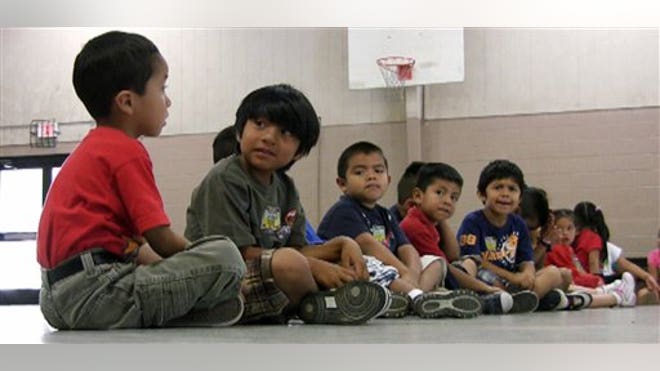 This has GOT to stop.
Related Stories
11/01/2014 05:53 AM:
Why Republicans Are Worthless
by Frank Roman
Editor's Note Regarding the Upcoming November Elections: Vote if you will, but know this: While we might see a few minuscule tax breaks and some bureaucratic reform here or there the fact of the matt...
06/07/2014 06:47 PM:
Texas: Sell Out Republicans Want More Third World Debasement
by Frank Roman
Republicans and Democrats are useless. Now more than ever the United States is ready for a European style 'hard right' party Texas Republicans Debate Immigration, as "The Future of the Party ...
04/15/2014 05:41 PM:
FYI: American Government Using Your Tax Dollars to Promote Islam in (White) Czech Republic
by Frank Roman
Because Islam is so peaceful and tolerant... Critics say the project's underlying objective is to convert non-Muslim children to Islam by bringing proselytizing messages into public schools under th...
03/10/2014 04:34 AM:
Attention Republicrats: Say NO to Amnesty
by Frank Roman
And say YES to deportation. -- FR Phyllis Schlafly: Republicans are 'fools' to back 'any kind of amnesty' Eagle Forum president and conservative author Phyllis Schlafly condemned GOP leaders...
02/19/2014 03:57 AM:
Action Alert: White Wyoming Is Slated For Third World African Diversity--Thanks to a Republican Governor
by Frank Roman
Wyoming Patriots: Refugees Are Coming! "Encourage" Your Clueless Governor To Head This Disaster Off! By Paul Nachman Wyoming is currently unique among the 50 states—and blessed—beca...
02/01/2014 07:52 AM:
Republicans Are Not Trying to Get Re-elected, They Are Trying to Elect a New People.
by Frank Roman
Top Republicans to Call for Legal Status for Some Immigrants The House Republican leadership's broad framework for overhauling the nation's immigration laws will call this week for a path to lega...
01/27/2014 05:15 AM:
House Republicans Appear Poised to Unveil Broad Immigration Plan
by Frank Roman
Translation: House Republicrats appear poised to knuckle under to political correctness, big labor, and deep pocket donors at the expense of white Americans House Republicans are poised this week to ...
09/04/2013 06:22 AM:
The Coming White Republic
by Frank Roman
The white nationalist triumph will not be the result of disruptive convulsions. It will occur as a natural outcome when power struggles between competing ethnicities emerge . While a relatively new ...
02/04/2013 04:10 AM:
The Old Republic and Obama's America
by Frank Roman
Barack Hussein Obama claims we are all "equal." Buchanan brilliantly eviscerates his nonsense. A keeper. by Patrick J. Buchanan "Second Term Begins With a Sweeping Agenda for Equality,...
12/08/2012 07:57 AM:
Republicans and Political Observations
by John Young
by Doug Eiderzen For the republicans, a great gnashing of teeth is taking place as they realize that this country is fast becoming a one party government; and that, for the republicans, s...