Welcome to our website
To take full advantage of all features you need to login or register. Registration is completely free and takes only a few seconds.
Canada: Toronto Mayoral Candidate Olivia Chow is an Anti-White Bigot
Posted by: Frank Roman on: 09/14/2014 07:47 AM [ Print | 0 comment(s) ]
In order to take control of a major Canadian population area, she is making appeals to her people all over the world, 'absentee Canadians' she calls them.
Toronto mayoral candidate Olivia Chow answered questions from Toronto Star readers during an online chat Wednesday and made one eye-catching comment.
Asked by a reader about how she would be different than former mayor David Miller, Chow answered
"I'm not white. Not male. Want to start there?"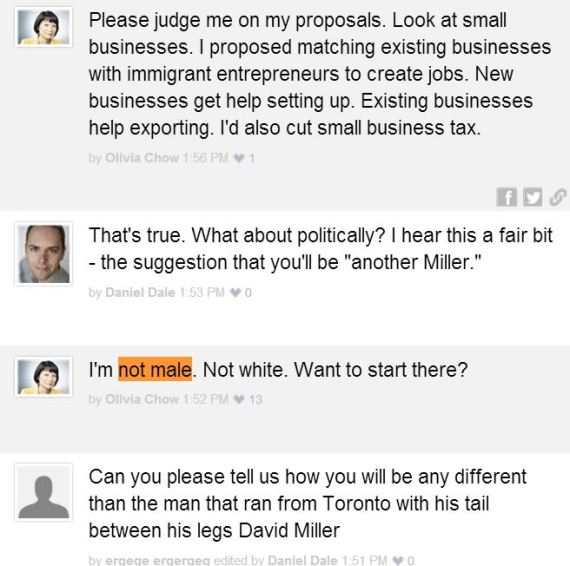 Phone: 437-888-1275 (new Toronto area code, it's a local number)
Email: info@oliviachow.ca
Continue....
Canada: Toronto Mayoral Candidate Olivia Chow is an Anti-White Bigot
Related Stories