ISIS Teaches Children How to Behead in Training Camps
Posted on: 09/07/2014 11:08 PM
And what better way to teach than with blonde-haired blue eyed dolls?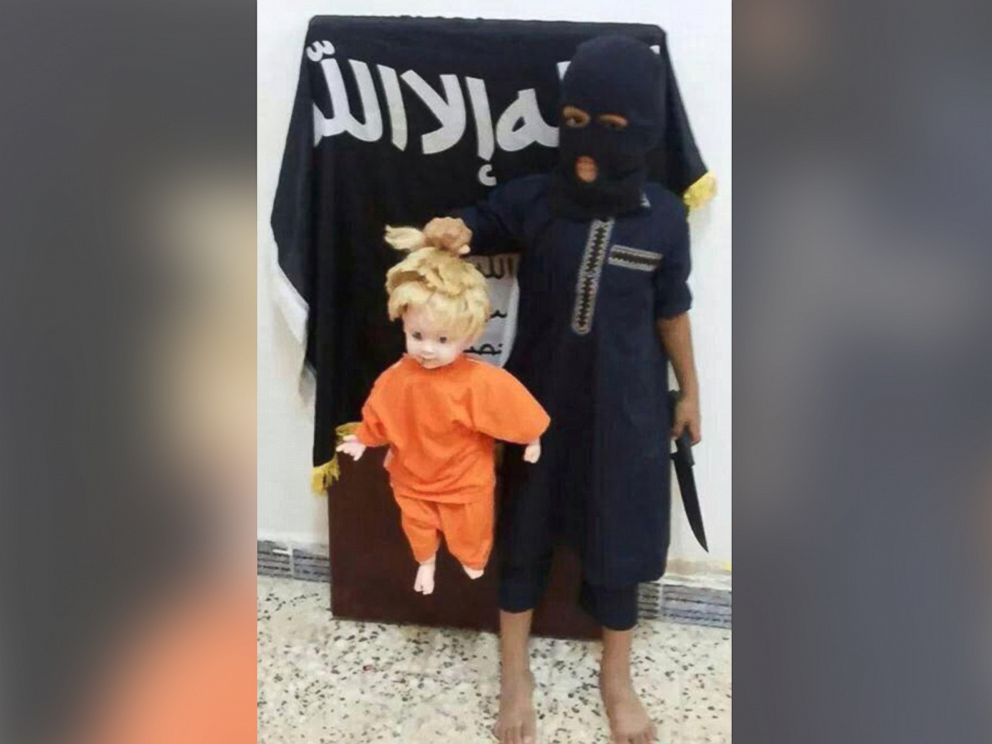 This summer, in his hometown of Raqqa, 13-year-old Mohammad was forced to attend a children's training camp established by the Islamic State of Iraq and Syria (ISIS).
When his father opposed his son's conscription, ISIS fighters threatened to kill him. Mohammad left for camp, which his father describes as a form of "brainwashing the children."
After his return, his mother says she was surprised to find in his bag a blond, blue-eyed doll – along with a large knife given to her son by his ISIS supervisors. When she confronted Mohammad, he told her that the camp manager had distributed the dolls and asked that the children decapitate them using the knife, and that they were asked to cover the dolls' faces when they performed the decapitation.
It was his homework:
practice beheading a toy likeness of a blond, white Westerner.
ISIS Teaches Children How to Behead in Training Camps
Mohammad's father says the other camp parents corroborated his son's story – their children had all been given dolls and knives, too. In Raqqa, ISIS's Syrian stronghold, residents say children are slowly being forced into lives under the Sunni militant group's notoriously brutal interpretation of Sharia law.
More...
---