Canada: Toronto Mayoral Candidate Olivia Chow is an Anti-White Bigot
Posted on: 09/14/2014 07:47 AM
In order to take control of a major Canadian population area, she is making appeals to her people all over the world, 'absentee Canadians' she calls them.
Canada: Toronto Mayoral Candidate Olivia Chow is an Anti-White Bigot
Toronto mayoral candidate Olivia Chow answered questions from Toronto Star readers during an online chat Wednesday and made one eye-catching comment.
Asked by a reader about how she would be different than former mayor David Miller, Chow answered
"I'm not white. Not male. Want to start there?"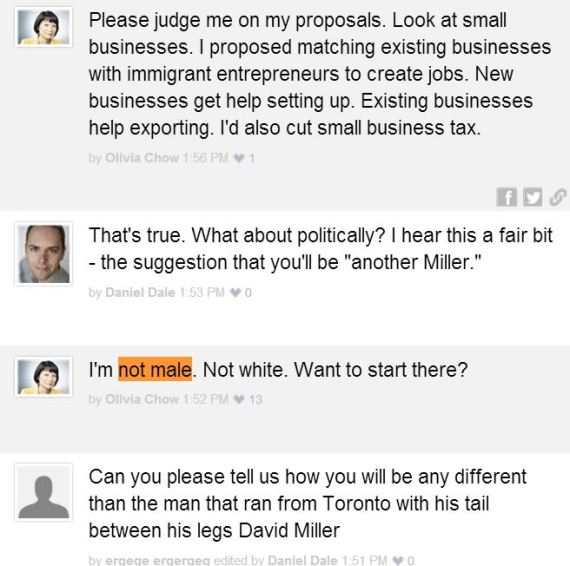 Phone: 437-888-1275 (new Toronto area code, it's a local number)
Email: info@oliviachow.ca
Continue....
---